Brilliant Warehouse Management Solution
Brilliant offers Simple, Secure, Efficient, Affordable, Scalable, Cost Effective Warehouse Management Solution at affordable price with Mobile Interface and third Party Integration Options
Brilliant Delivery Management Solution
Brilliant offers Simple, Scalable, Robust, Efficient, Cost effective Solutions for 3rd Party Logistics from Order, Warehousing Management, Delivery, Billing with costing wizard with Mobile Interface
Brilliant Order Management Solution
Brilliant offers Robust Delivery management Solution with Options of integration with E-Commerce Platform, Online Order Management System, Multiple Approval Level, Integration with Warehouse
Brilliant 3 PL Management Solution
Brilliant offers Simple, Sacable , Robust, Efficient, Cost effective 3rd party logistic solution with mobile interface and options of E-Commerce, Warehouse & Delivery Management system integration
Technology that BRILLIANT uses, gives us an edge over our rivals/ competitors. The software, BRILLIANT provides, is according to market and our demands.

Mr. Maged Kamal
Director-Information Technology GWC
We are very satisfied and happy to have found Brilliant as our offshore development partner. During our relationship, Brilliant has developed a good understanding of our own vision and work flows and found a way to successfully complement our operations without causing any discontinuities or issues on our side. Thanks for your continuous support in this regards
Mr. Harshal Tidke
Account Manager-Cummins Power Generation Ltd
We have currently undergone a huge IT team expansion and we are continuously looking for solid people. Brilliant Info System has provided us with well suited candidates and a professional service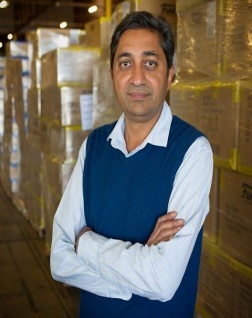 Mr. Jay Patel
Director-Westcoast Warehousing LLC West Coast Trucking Inc
Brilliant has Wonderful & very talented Team. I am happy with their work & Support service. Brilliant used the USA time zone difference between us to their advantage and created a very interactive working relationship.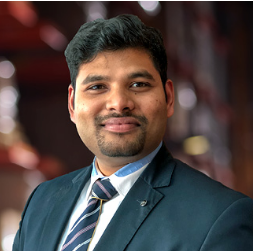 Mr. Mahesh Chelluri
Manager-LEDD Technologies
The Services at Brilliant is simply the best. What makes Brilliant so great is their attention to detail, availability and most importantly, their knowledge and expertise to deliver on time and according to requirements. Thanks to everyone at their team for making our projects exceed customer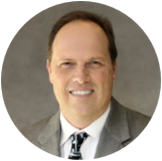 David Cook
Project Manager-N Group Inc
Brilliant WMS helped us go online for our business. It helped our employees, who work from home a lot. Accessing data from anywhere anytime is like a windfall to us. The tools to generate analytical reports etc work quickly. Also, managing our leads, payments and other customer satisfaction, this has indirectly increased our sales. It has helped us grow financially very well.

Mr. Vijay Rodde
Manager - SUPREME LOGISTICS SOLUTIONS PVT. LTD.
"BRILLIANT team has consistently delivered levels of commitment, domain expertise, technical skills, reliability and quality of service, which have all contributed to the creation of an important part in our business."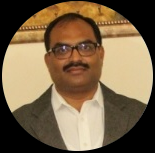 Mr. Milind Pagare
Director-TechMerge Solutions Pvt. Ltd
PMS was hug and complicated project but Brilliant info Systems has a very skillful and creative team constantly striving towards customer satisfaction with innovative and functional skills. Brilliant provided so much more than I asked for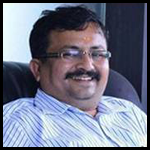 Mr. Nitin Godse
Founder,Managing Director-Excel Gas & Equipments Pvt. Ltd
Technology that BRILLIANT uses, gives us an edge over our rivals/ competitors. The software, BRILLIANT provides, is according to market and our demands

Mr. Rajeev Malani
Founder,Director- SEED Learnopedia Academy
Brilliant uses collaborative approach. It integrates all the processes in our business & includes all the people, so that it's easy to manage. I would recommend Brilliant to anyone who wants to automate their process. They provide top of shelf technology and service.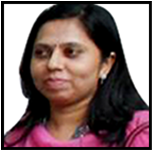 Rupali Rokade
Founder-Sankalp IAS Forum
Brilliant helped us reduce our processing costs and expenses. The automation helped us increase production and production rate. It helped us increase our company size without increasing employees, so further cutting cost.I would recommend BRILLIANT because I like their dedication and commitment toward their job and accuracy, which makes a huge impact in long run.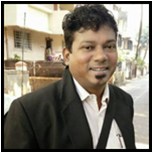 Mr. Kumar Pillai
General Manager-Sales, Sumashilp Pvt
Most of times people follow up until sales and once it's done, they don't give any service. But BRILLIANT has provided us customer service, every time we needed. Everyone matters at Brilliant, no matters if its support or lead. I would recommend Brilliant because I like their dedication and commitment toward their job.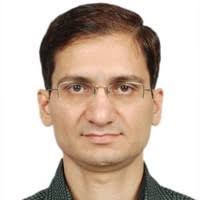 Mr. Swapnil Patil
MD & CEO- Synthesis Solution Private Limited
We've been working together with Brilliant Info Systems for more than 5 years now and it is has been a very positive experience for me and my company. Brilliant has been a trusted partner and always willing to help resolve the most complex of issues. I would recommend them.
Brilliant is a leading Service provider of broad Spectrum of IT Products, IT Services , E-Governance, Insurance, Manufacturing, Financial Sectors, and E-Commerce, Inventory Management Solutions,Warehouse Management System, Delivery Management, 3rd Party Logistics, Invoicing Solution, Mobile Apps.
Integrated Mobile App
We have integrated solution for Mobile Apps. BrilliantWMS has Mobile Apps Like OMS,DMS,WMS, Approval, Picking, Packing, Management System Apps.
New Age Technology
BrilliantWMS has solution develop by using cloud technology with integration option for Pick-By-Voice, Vision Smart Logistic.
Business Plug-ins
We has ready to use Business Application Plug-ins like Inventory , Purchase, Planning , Projects , Export etc. which can be easily integrated as per requirement.
Pay As you Grow
BriiliantWMS offer SAAS and On-Premises solution which allow you pay as you grow.