Brilliant offers an Online Delivery Tracking software mobile app to facilitate quick and efficient delivery of the product. Deliveries can be expedited based on the categories defined, as Regular, Prime, or Express.
The warehouse management software's Online Delivery Tracking software tracks the delivery status of the individual orders. The system is available on android and other smartphone platforms where the drivers can login and view his dashboard for updates on tasks for the day, delivery assignments and update the delivery status as picked, in-transit, or delivered. The mobile application is also equipped to capture the requestor's photo id and do credit card verification and update cash on delivery.
About Brilliant Delivery Management Systems
Online Delivery Tracking System.
Brilliant's Online Delivery Tracking software ensures accurate delivery of the order to the customer. Once the order is assigned to the driver via the tracking system, driver can log into the tracking system mobile app and retrieve customer details such as customer name, mobile number and address. The delivery truck driver can also view the relevant product details and special instructions. Once the delivery truck driver views the delivery details, upon reaching the customer's destination, the driver can make payment verification using the app. The app is also facilitated to capture copy of customer's photo id. The app allows the driver to update the delivery statuses as appropriate.
Integration Options
Integration is the key in the era of on-demand competitive economy. Sustain the existing systems and build on it to add features that boosts growth. Brilliant customizes assets to build upon your existing system that seamlessly integrate with your existing system to add features build for tomorrow.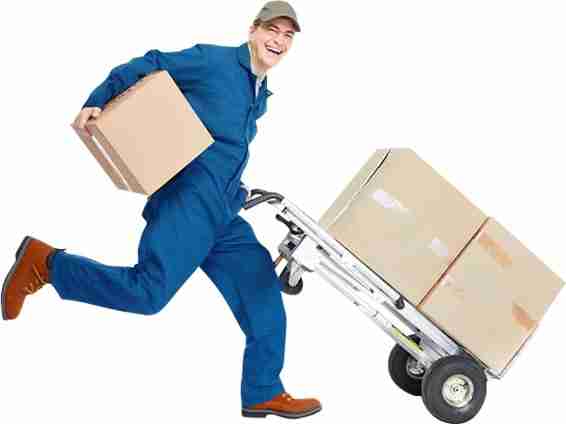 As a Pickup/delivery personnel
• Receive customer calls 'ON THE GO' along with reminders on payments to be collected/service to be delivered • View customer locations on map and get driving directions to the same. Plan your travel time efficiently. • Can Update status of phone calls by your mobile dispense with any handwritten message to customers • Attach files /cheques/photos to the call for offsite analysis. • Capture customer feedback & signature on the service provided and generate bills, receive payments including card payments • Instantly update office on any payment/document collected or delivered
As a Brilliant WMS co-ordinator
• Instantly know availability of Brilliant WMS personnel • Assign/schedule calls effectively with the help of their real time location information. • Track the utilization of your Brilliant WMS personnel time – call response time, travel time, out of office time, overtime etc. • Get timely, accurate and valuable information on how efficiently your Brilliant WMS team is deployed and improve on the same. • Do away with time consuming report generation like delivery reports, collection reports etc • Provide real time status reply to customer queries
3.Order Management
For enterprises seeking efficiency in order to delivery process, a good order management system is essential. The system facilitate the teams to access the interface on the go and schedule pick-up and deliveries. The Online Delivery Tracking software saves you time and keep track of the order execution and gauge potential delays etc.
 4. Analytic
Brilliant's  (WMS) is designed to provide insights on the overall order management. You can customize the analytic to view historical data on order, view driver performance, and analyze customer satisfaction/complaints via user friendly graphics. Using the analytic you can be better prepared for the surge in orders and better forecast delivery needs.
Key Features :Explain how this system helpful for your company:
Flexi Route Planning
Monitors live transport status and associated schedule impacts to apprise customers.
Minimizes service issues via alerts allowing you to take a customer-centric action before a failure.
Allows accommodating new orders within existing schedules making same-day service a reality.
Integrated, Wireless
Facilitates easy connect with the drivers. Also enables GPS monitoring of the drivers.
Facilitates optimal fleet utilization and enhance customer satisfaction with more control over deliveries.
Supports multiple wireless networks and handheld devices
Fleet-wide Visibility & Distributed Architecture
Offers real-time visibility on the driver's whereabouts, vehicle utilization, and schedule changes in-the-moment.
Hosts user-driven filters to focus on key territories, customers or shipments, or problem areas.
Supports multi-site, multi-user scenarios.
Facilitates real-time collaboration and decision support so transportation assets can be shared across territorial and functional boundaries.
Simplifies integration and maintenance.
Geographic Intelligence (optional)
Facilitates turn-by-turn directions to the driver.
Facilitates accurate drive time calculations.
Considers weather and traffic-related conditions.
Brilliant Delivery Dispatch software is loaded with advanced features like:
Secure digital signatures and Geo location at each step of the delivery process.
Facilitates direct booking and tracking shipments.
Real-time shipment update notifications.
Efficient integration for fast and accurate invoicing.
Sophisticated, leading-edge solutions and features for your courier business
Real-time driver tracking.
Online client portal.
Easy to use driver app.
Increase productivity.
On-demand 24×7 support.
Try it Now. Its easy!!!
Verification and Validation