Warehouse  Management Third Party Logistics (3PL)
BrilliantWMS best 3pl software is a cloud-based warehouse management system which is designed specially for third-party logistics Business, companies and user to manage multiple their customer processes and billing schedules accordingly. The system enables access to real-time information and provides integrations with warehouse management technologies, including EDI, barcode scanning, and e-commerce shopping carts. The software is easily scalability and helps companies to manage different stock, category and location levels in warehouses, reorganize business and satisfy level of customers.
3PL Warehouse Manager is designed to help logistics companies automate processes and bill items accurately. Warehouse  management 3pl software)has advance features like user design and logistics focused warehouse management module where users can easily add and remove customers and products from the database. The software is designed to help logistics providers satisfy customers' need for updated information and increase profits through process automation.
3PL Warehouse Manager integrates that allow users to synchronize items, inventory, purchase orders, and receipts. The Brilliant WMS  integration also offers to share of data between sales team, back office and supply chain team. The software is available on a 30-day free trial and can be purchased on a per month subscription basis.
Warehouse Management Software workflow:
3pl software providers often play a major role in the supply chain logistics environment. The competitive business market demands cost reduction and an accelerated process and efficiency. Scope of Warehousing has grown beyond mere storing of goods to offering services like optimized inventory control, forecasting, analysis and reports, documentation. Brilliant's Warehouse Management Software's (WMS) 3PL Solution is designed to accommodate your need to meet the market demands.
Managing multiple clients that are catering to a variety of industries increases the level of operational complexities. Stock handling, picking, placing, freezing, goods handling, documenting, inventory-taking, forecasting; 3PL service providers handle an array of activities and Brilliant's WMS 3PL Software solution supports all! Brilliant's WMS warehouse management software 3pl helps the 3PL providers to efficiently manage its multiple customers and their manifold requirements.

Important Key Features :
100% Fully Integrated 3PL Activity-based and Storage Billing
View inventory images, contents and its mapped location in your 3PL
Customer oriented workflow visibility for inbound, outbound and inventory control processes
Traceability tracking of specific client specifications including type/size/color/expiry dates & more
online inventory and order visibility with CLOUD base connect, 24/7 real-time,
The ability to maintain 100% accuracy while concurrently expanding your transaction quantities
Can be tailored to accommodate existing 3PL processes and scale to fit as you grow
Warehouse zoning and transfers via item, carton, pallet, etc. between all locations.
User Specific Reports & Dashboard
Labor & Performance Management
Set Customer Billing frequency in days, weeks or months
Uses transnational data recorded and stored to accurately calculate charges
Billing methods fully configurable for each customer and product
Calculate charges on a fixed customer rate or quantity per item processed or both
Powerful Mobile app to capture customer requirements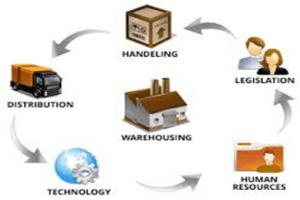 3PL WMS Billing Management :
BrilliantWMS maximize the 3PLs profitability you need to contain your revenue and ensure that it is managed accordingly. We understand that this is a difficult task considering the complexity of billing rules that are applied – that's why we did it for you. Activity Based Revenue and Costing, Revenue Rating, Billing and Invoicing and Sales Metrics, Financial Integration. The 3PL version of Wireless Warehouse BrilliantWMS has been designed with billing functionality and preset rules that exceed your 3PL billing requirements, freeing up time and costs. An all-in-one warehouse management software 3pl.
Inbound/Outbound Handling Charges
Accessorial Billing in Real-time
Initial Storage w/ Split Month Billing
Recurring Storage Billing
Improved Billing Control and Profitability