Transforming businesses from "brick" stores to "click"
e-commerce warehouse management system not only open up revenue streams for businesses but also offer the benefit of a much lower operational cost. M-commerce & E-commerce stores help in increasing the reach of a business to a large customer base on a global scale very easily. The online stores position a brand much more effectively than the brand awareness created by traditional marketing channels.
Brilliant E-Commerce software Solution :
Brilliant WMS is reliable solutions for e-commerce inventory management and Omnichannel retailing. Simply automate in house processes, introduce scalability, adjust to seasonal fluctuation and reduce costs from the first day. BrilliantWMS has e-commerce integration.
E-Commerce Integration :
Brilliant support customers in cooperation with expertise in e-commerce order management, an extensive range of services and large partner network, as well as the long list of interfaces that we have on offer.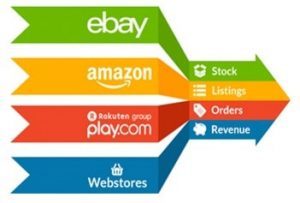 Multi-Channel Support :
Brilliant WMS offers easy integration options with multiple e-commerce avenues like Magento, Shopify  Amazon, Flipkart, etc. BrilliantWMS also offers services to design & build e-commerce applications. Like e-commerce shopping cart software  & e-commerce software solution
The brilliant e-commerce software solution allows the user to configure channels, aggregate product parameters, API details with input & output parameters.