Brilliant WMS logistic management software developed for Supply Chain Management (SCM) solutions are geared to deliver success to business enterprises, from multinational manufacturing companies to single traders. The SCM logistics team focuses on improving, streamlining and optimizing costs in the complex flow of goods across the world.
BrilliantWMS Logistics  designs and develops Supply Chain Management solutions based on a few simple process-oriented guidelines:
Cost-effective solution
Efficient global delivery integrated with local needs
Reduction of inventory
Reduction of supply chain costs
Shorter lead times
Improved productivity
Brilliant WMS 3rd party logistics software results based on our experience, network and insights of over two decades.
We have a global reach across the middle east, Asia network of and asset deep business model. Brilliant WMS Logistics leverages its extensive infrastructure and capabilities for SCM. Some core competencies that we have developed are:
Warehousing:
BrilliantWMS 3rd party logistics software maintains a network of warehouses with inventory control and distribution services throughout India. Our Brilliant WMS Logistics Parks in strategic locations are designed to support global sourcing and Just-In-Time supply chain management needs. Our customs/Vendor common warehouses, go down we can keep our clients investment of maintaining dedicated warehousing services in many locations.
Our systems design in such a module which can reduce distribution & warehousing cost to our customer while increasing their efficiency & accuracy in business.
As part of its integration strategy to be present throughout the transportation value chain, Brilliant WMS Logistics operates warehouses for storage and inventory management across the country.
BrilliantWMS logistic management software is a huge investment in infrastructure assets wise and our intention continues to add to a flawless supply chain skill which can match global standards.
Documentation and Insurance:
BrilliantWMS 3pl fulfillment provides complete and perfect web-based documentation/paperwork systems which are easily accessible to the user from any point also of goods by the supply chain cycle, offloading, put-in, packing, pickup and delivery, transportation, loading, unloading. The exact location of the cargo can be traced in real time using our online tracker.
Brilliant WMS software makes sure that our clients are safeguarded from risk to the supply chain. Even when plans, processes, and checks are in place, a glitch in the supply chain can throw the entire production and delivery cycle off track.
Customs Clearance:
BrilliantWMS logistic management software offer door-to-door delivery or home delivery goods, a product which also including landing cost calculations, bills, reporting, monitoring, declarations and port authority cost and other processes like a digital signature. Brilliant Logistic system makes the transportation process of delivering goods across borders /any location with a very easy and smooth process.
By totally owned subsidiaries agents & partners based across the world or Any location, Brilliant WMS Logistics manages the full range of logistics services required for our clients. An integrated SCM provider, Brilliant WMS  Logistics systems is geared to support the global needs of our clients. It is emerging as an international partner for Supply Chain Management.
Brilliant WMS logistic management software local experience and international understanding of complex supply and demand chains allow us to synchronize cargo flows and increase the overall efficiency of logistical operations in India.
Road and Rail Transportation:
Brilliant WMS 3pl fulfillment reduces invested in its own fleet of trucks. We offer extend our services to remote regions in India
Allows for efficient and timely delivery Saves on additional third party costs such as insurance and storage. Road connectivity is a vital part of Brilliant WMS Logistics integrated supply chain services and logistics solutions. With international expertise in analysis and management of the transport supply chain and reach across India, we deliver cost-effective solutions that meet business transport requirements.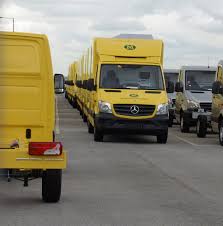 India's well-established rail network which has the 5th largest in the global to optimize the overland transport flow of goods. Our integrated supply chain strategy is to build complimentary railway services linking key road and port corridors. Brilliant WMS Logistics shall invest in dedicated rail cargo terminals and have ownership rakes along with the Indian Railways. This will permit us to optimize savings and streamline delivery. Our logistics and delivery services are totally integrated with other services which are in demand such as sea freight, supply chain consultancy, and warehousing, air freight.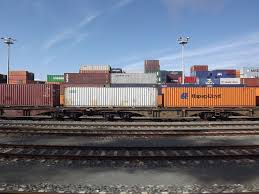 Brilliant Logistic Management Software Key Features:
Primary & Secondary Transportation, Last Mile Delivery, Reverse Logistics
Kitting & Packaging
Tax & Compliance Management
E-commerce Services, Retail Sales & Distribution
Sourcing & Distribution (Trading)
Third Party Logistics Provider Interface
Capture & billing for all value added services
Efficacy in on-boarding of new customers
Billing customization
Customization reports generation
Innovative database architecture that minimizes data loss & system lock-up